How to Update Existing Contacts with Contact List Pro in 3 Simple Ways
Contact lists and directories have a great role in keeping communication. In this digital era, when most types of services and even work are done through an online platform it is a must to have highly organized and info-rich contact directories on your website. Especially, when running an online business and dealing with staff working remotely having a contact list on your website will not only promote inner communication but also help visitors contact the staff members they want.
Yet, to avoid presenting wrong contact details that people no more use you need to keep your contact list up to date.
If your website is built with WordPress then you can get an easy solution to build a contact list on your site. You are able to do this using the Contact List Pro. The WordPress directory plugin enables you to update existing contact info in just 3 simple ways.
So, read the article till the end to learn how to update the existing contacts with Contact List Pro.
Why Do You Need To Have a Contact List on Your WordPress Site?
Having a contact list on your website works well for your company or organization. It may contain contact information, job titles, profile pictures, etc. Sometimes remembering all of these details is hard. So, contact lists help you to take the most important details about your co-workers or employees quickly.
Besides, contact lists are very handy and convenient. The information can not be lost as well as can be updated in a few clicks.
To make all these actions hassle-free you need to choose the right contact list plugin for your website. Here are the most important features, your plugin should include:
Easily add contacts and list them in one place
Multiple custom fields to enter the info you want
Searching based on the available filters
Fast update process
The 4 main features will ease your contact listing process.
So, when talking about the WordPress Contact List Pro plugin we can definitely assert that it provides all of the above mentioned features for the best user experience.
Hints About the Contact List Pro Plugin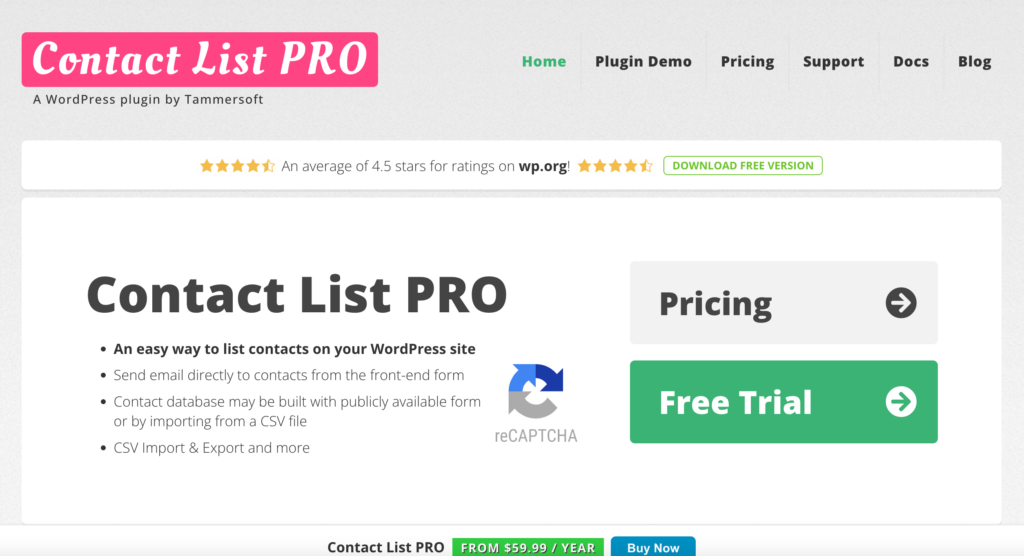 The WordPress Contact List plugin is a multifunctional tool enabling you to build not only an exciting contact list but also an address book, and business directory by quickly managing them.
To promote external and inner communication it gives an opportunity to contact the listed people with ease directly from the front end.
Above all, the Contact List Pro plugin helps website owners to keep the contact list information updated in 3 easy ways:
Updating manually in the plugin's dashboard
Editing contacts in the front-end
Requesting permanent update with URL
How to Update Existing Contacts With Contact List Pro in 3 Simple Ways?
If you are a free plan user then you can highly benefit from the manual updating process in the plugin's dashboard. For this, you need to follow the below-mentioned steps:
Enter your existing "Contacts" from the plugin's dashboard.

Choose the one you want to update.
Press the "Edit" button.
Start editing the needed information for the existing contact which can include:

First and Last names
Job title
Phone number with 3 options available
Email and Notification email sections
Social Media account URLs (Linkedin, Twitter, Facebook, Instagram)

Address including your country, state, city, and postal code.
Custom fields if you added to your contact
Additional information about the contact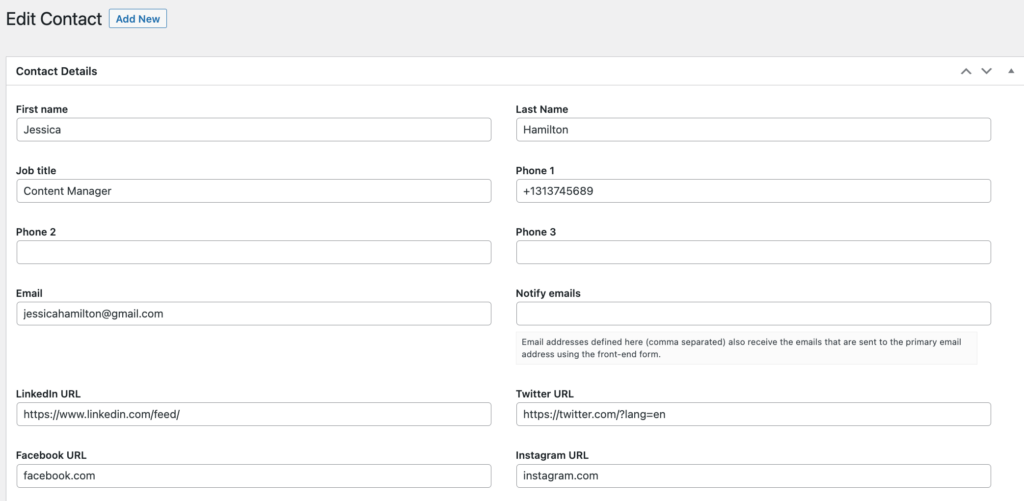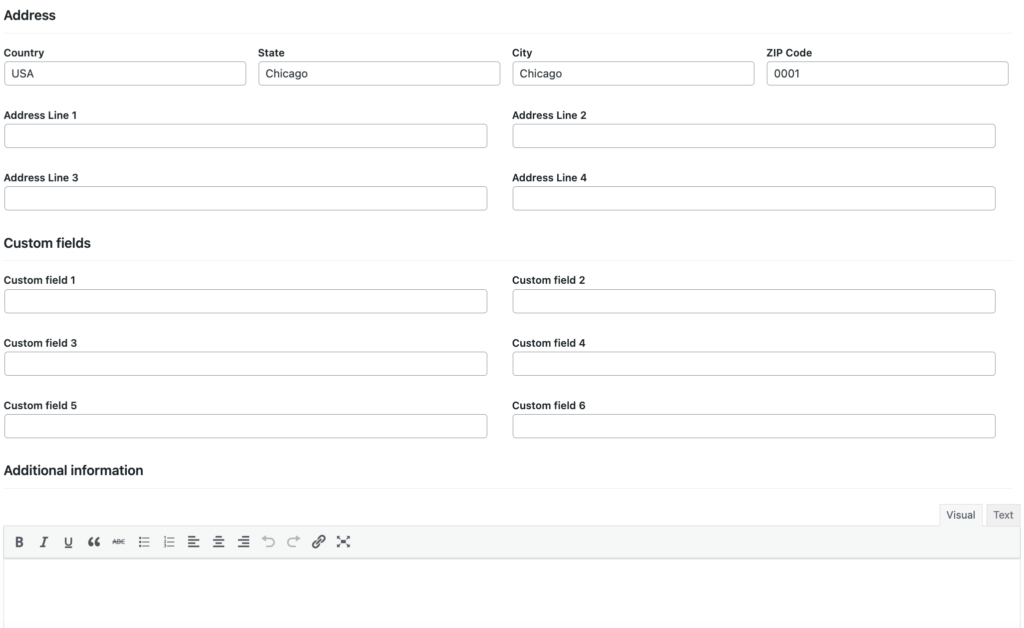 After making the needed changes you need to tap the "Update" button.
Here is how you can update the contact information for each of the included one when using the free version of the Contact list plugin.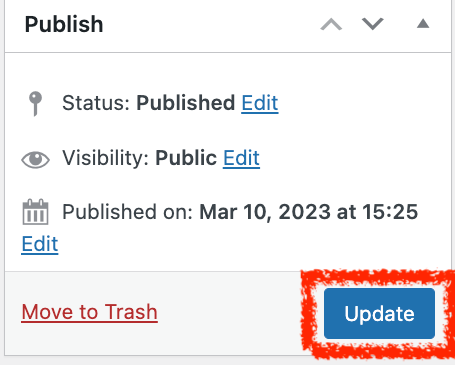 Update Contacts Using the Contact List Pro Plugin
The Contact List Pro version opens a wide array of advanced features to use when building an exciting contact list on your WordPress site.
So is in the case of the contact updating process. You can get the Pro version at this affordable pricing:
Personal – $59.99
Professional – $79.99
Business – $99.99
So, by activating the plugin's Pro version, you will be able to update the existing contacts literally with just one click. This can be done by an exciting feature available – "Request Update".

By pressing this button you will request the contacts or the set user roles to make the needed updates to the published contact information. You should only take into account giving certain roles to submit, manage, and update contacts on your website.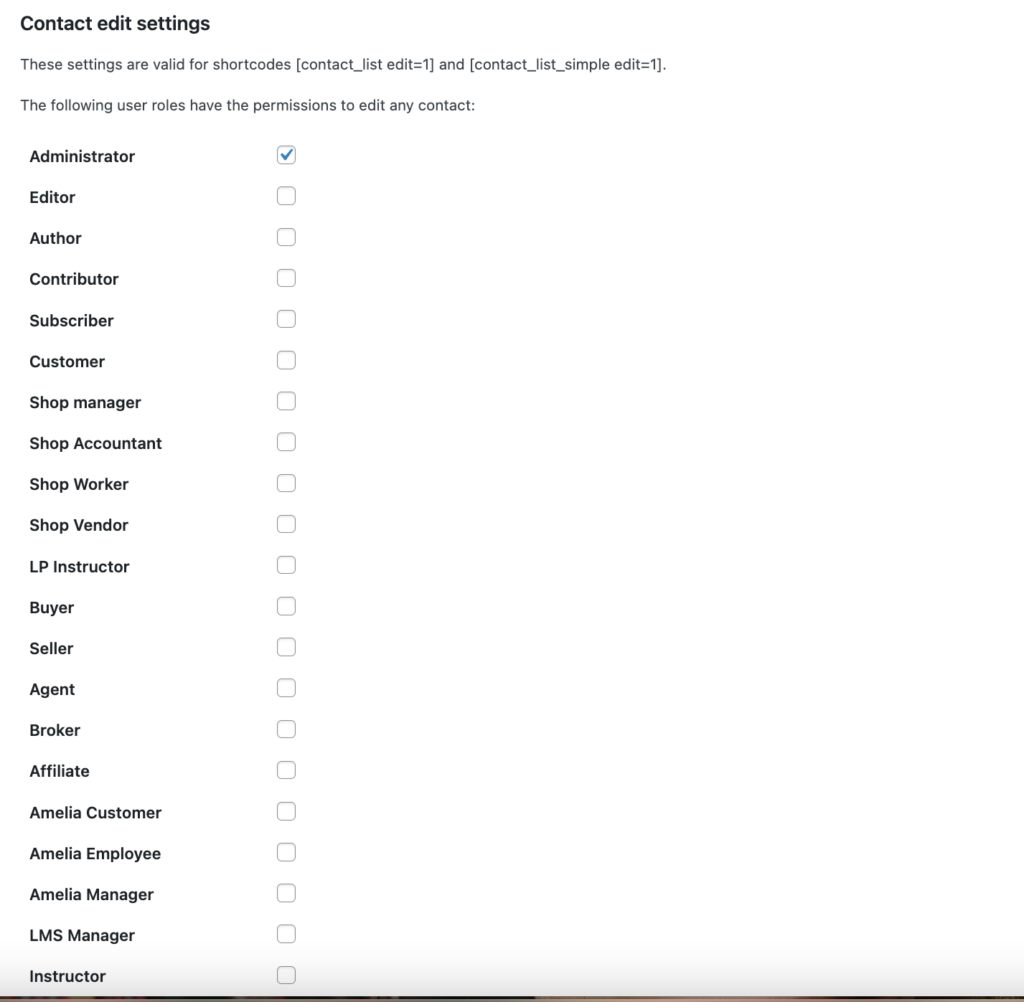 Also, if you like your users to update the existing contacts any time they wish, you can send them a Permanent Update URL using the shortcode: