Best Startup Ideas for 2023
Thinking of a new business is becoming very difficult as it seems that everyone has already taken all good ideas for startups. Yet, if you work hard to implement a new approach to your newly launched business or an idea then you can successfully build a highly profitable company.
In this case, knowing the market demands is very important for startups. So, in this article, we are going to give you some startup ideas and essential tips to start a business in 2023.
How to Start a Business in 2023?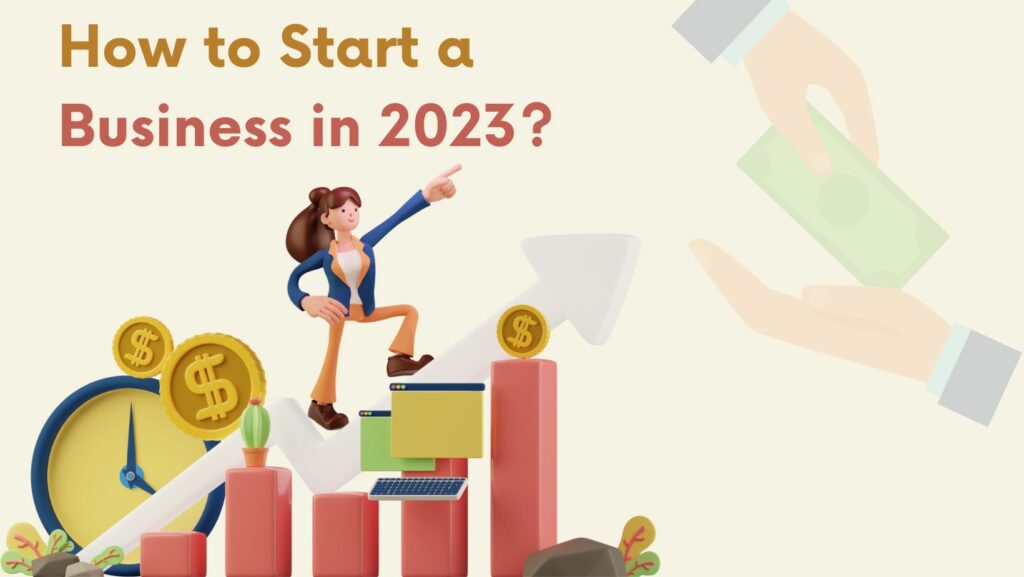 Being your own boss is a tempting idea to move on. However, there are various crucial aspects you need to take into account before giving a start to a new business.
At this point, we will provide you with some helpful tips for the startup setup process.
Tip 1 – Think Twice Before Launching a New Business
All of us know the overnight success cases thanks to a simple but loudly speaking title. Yet, the whole startup setup process is not that easy. Keeping this in mind, it is too important to think twice before converting a simple idea into a go-to business.
Tip 2 – Define Your Startup Concept
It is essential to understand that not all the in-demand businesses are a good match for you. So, the business you are going to establish should be a mixture of something profitable and suitable with your own skills. Thus, your startup concept should be built around market demands that can bring enough revenue to make an investment and, surely, it is what seems engaging to you.
Next, you should think of a business type and size you want to establish. For this, you need to determine the initial funding and investment, working mode (with an in-house team or freelance), business scaling time-frame, possible partnerships, or franchising.
Tip 3 – Conduct Competitor Analysis
To build a successful startup business you need to first define your competitors. Finding out your potential competitors can ease the whole process of product development. The first stage of competitor analysis is getting suggestions and data directly from your potential clients. You can do this through various quizzes and surveys. In your second step, you must analyze the data you got from the primary research and define your weak points to adjust them before starting your business. This will help you to stand out from your competitors with a thoroughly planned setup process. Also, it will help you avoid possible startup mistakes maximally.
Tip 4 – Implement a Well-Prepared Business Plan
At this point, you will decide on your business structure and processing system. The business plan is a unique type of document that states your business's potential investors, financial aspects, and business structure. Simply put, it includes your startup's full description.
Another vital part of any newly-built company is to obtain an exit strategy. This refers to a sequence of steps that you will take if decide to quit the business, sell it, or transfer the ownership.
Tip 5 – Decide on The Structure of Your Business
Revealing the most beneficial business structure is important. This is because choosing this or that operation method will indicate the amount of taxes you are going to pay or whether you put your personal data at risk after your business registration.
Leaning on these points, you can choose to register an LLC (Limited Liability Company), LLP (Limited Liability Partnership), Sole Proprietorship, or Corporation.
Final Step – Register Your Startup By Getting Licenses
Each country or region requires a different set of documents and licenses to start a business. So, you should check the legally required documentation in order to open a business in a certain location. However, there are several details that are common everywhere. This includes registering the company's legal name, physical address, and contact information.
Top Startup Ideas for 2023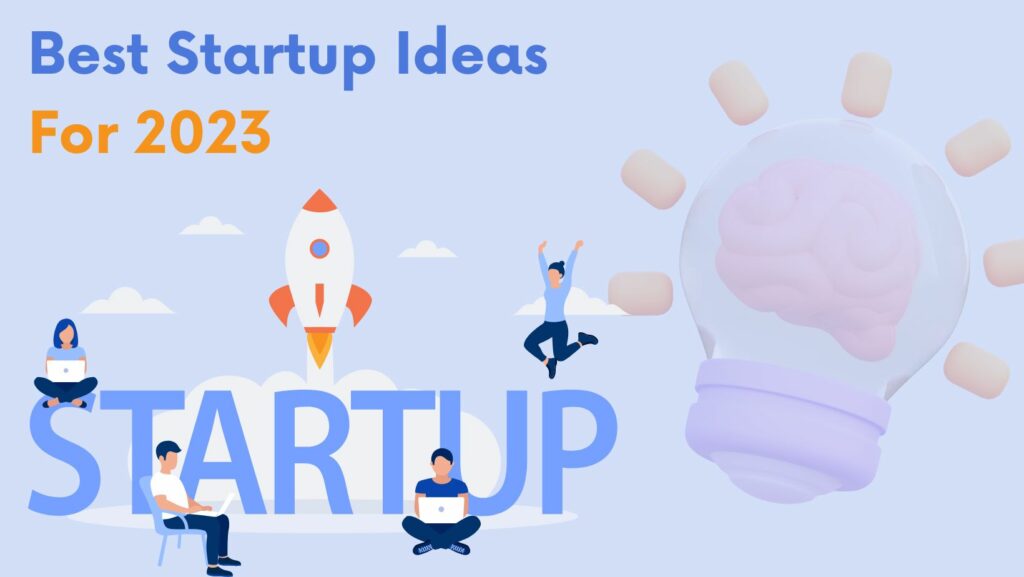 In fact, the business ideas keep transforming from year to year. This is because people's demands are also changing constantly. So, in this paragraph, you will get helpful startup ideas for 2023.
Dropshipping Business
If you are looking to start a business that does not demand big investments or initial capital, then dropshipping is a great idea for you. This is a low-cost, easy, and quick success journey that fulfills a business model where the 3rd party supplier sells and delivers various items on your behalf.
This is quite a risk-free business model where you do not need to handle the store items. All you have to do is make the whole sales and shipping process. Yet, you need to conduct well-designed marketing campaigns and high-quality customer support.
Selling Digital Products
Digital products are becoming more and more widespread due to the increasing role of online operations. So, it is quite common to sell such digital products, as podcasts, music, videos, e-books, online courses, etc. Like the previous business idea, selling your shared digital products also does not require a lot of financial spending. In this case, you do not need to worry about the shipping costs. Also, your customers will be very pleased when they realize that the one-time purchase approves unlimited access to their desired digital products.
The same applies to online courses. As people start to learn remotely the demand for online courses and lessons is quite high. So, you can take into account launching a full package of online courses on any topic.
To get your planned results, you need to choose the right marketplace for sharing your digital downloads. This may be your own website where you can conduct marketing campaigns and strategies separately, leading marketplaces, as well as SaaS platforms.
Selling Online Services
Another profitable business is freelancing which enables you to sell your personal services as a certain field specialist. This is quite a common and widely spread way of self-employment that can bring great revenue if you have the in-demand skills as a professional. The most famous services to offer are connected to Graphic Design, Social Media Marketing, SEO, Content Management, Real Estate Services, Virtual assistance, etc.
Blogging
Another popular business type is blogging. You can start running a blog on different platforms, such as your website, YouTube, Social Media accounts, etc. The key aspect of blogging is to gain your audience's love and trust. After building a loyal audience you can start your blog monetization to start earning with blogging. Aside from this, you can earn by paid sponsorships, link exchange, guest posts, influencer marketing, physical and digital item selling, etc. So, blogging is a limitless world where you can collect good revenue from basically anything that has an online presence.
Subscription-Based Membership Programs
This point is somehow connected to the previous one. Membership programs are ideal for those who have an already established and active community. This is a subscription-based business where customers make recurring payments to get access to members-only content, such as courses, guides, etc.
To promote your membership program, you can successfully conduct Email Marketing campaigns. In this way, your members will be constantly informed about the news and updates.
Teaching Online
As in the case of online courses, live teaching has also become very popular not only among the youth but also among those who want to continue their education or simply refresh their knowledge on a certain topic.
Teaching online is beneficial not only for those who have expertise in any field but also for those who know any foreign language they can teach.
Consulting
If you are passionate about a certain topic such as social media, business, communication, etc. then building a consulting company can be a lucrative step to success. At the starting point, you will be able to work alone. So, after the business development, you can hire other consultants who will not only ease your job but also help to make up the whole process smoothly and effectively.
Courier Services and Online Deliveries
If you have a good-looking, technically approved vehicle and organized time management skills then opening a new food delivery service is what you need right now. As a driver, you have to be very important as you transfer food. Like in the previous variant, first, you can work alone. Then with the rising number of orders and customers, you can hire other drivers to help you make the deliveries.
Transcription Services
According to Upwork, transcription works are very common and money-making. So, if you have a good ear for identifying the text by audio, quick typing skills, and effective planning skills to meet strong deadlines then offering transcription services is what you need.
These types of works can be found both on Social Media and Freelancing platforms, such as Upwork, Indeed, Freelancer, etc.
To Wrap Things Up…
Coming to the end of this guide, we would like to highlight the importance of perceiving the bond between a business model you choose and the skills and capabilities you have to build a great startup. The balance between these two is the main success identifier of both small and big businesses.
We kindly hope that the startup ideas pointed out above will show you the right way to your future enterprise.